Historian and author Edna Bonhomme explains the legacy of Democratic vice presidential candidate Kamala Harris – and what her nomination means for Black people in the US.
Ihr wollt diesen Kommentar lieber in der deutschen Übersetzung lesen? Hier klicken.
In 1962, Malcom X delivered a speech in Los Angeles where he spoke about the state and position of Black women in the United States: "The most disrespected person in America is the Black woman. The most unprotected person in America is the Black woman. The most neglected person in America is the Black woman." During this speech, he pointed to the ways that the US society has taught Black women to hate the color of their skin, the texture of their hair, the shape of their noses and lips. Two years after Malcolm gave his speech, Kamala Devi Harris was born. Malcolm X's remarks are not just potent quotes that are part of a distant past but live on today in the highest branch of the United States.
After the Vice Presidential Candidates debated in early October 2020, US President Donald Trump referred to Senator Kamala Harris as a "monster". Shortly after this comment, the Democratic Party candidate Joe Biden indicated that Trump's remarks were "despicable" and said it was apparent that Donald Trump "has great difficulty dealing with strong women". I think it goes a step further. Trump takes issue with Black women and other women of color. What does it mean for a Jamaican Indian woman to be vilified by white men in power, and what world do we live in where a Black woman elected into office would be called a monster for saying that she is campaigning on empowerment and justice? In the context of the United States, a place that is built on the free labor of Black women, Trump's remarks are not an exception, rather, they are part of the norm that further injures Black women.
According to the Centers for Disease Control and Prevention, Black women in the United States constitute the highest rate of homicide victims while making up only 13 percent of American women. Fifty percent of those cases are related to intimate partner violence which shows that black women killed in intimate partner homicides were twice as likely to have been slain by a spouse and four times as likely to have been slain by a boyfriend or girlfriend than white women. Outside of intimate partner violence, the police have targeted Black women, as was the case when Breonna Taylor was fatally shot in her home in Louisville Kentucky on 13 March 2020. How do we make sense of this injustice then and now? History can provide a key.
A movement that can show how far Black people have come and still need to go
In 1944, a 24 year-old African American mother and sharecropper, Recy Taylor was walking home after an evening of singing and praying at the Rock Hill Holiness Church in Abbeville, Alabama. Seven white men, armed with knives and shotguns, ordered the young woman into their green Chevrolet, raped her, and left her for dead. Although the men admitted to raping Recy Taylor no charges were brought against them. However, the president of the local NAACP branch office sent his best organizer to Abbeville to investigate the case. Her name was Rosa Parks.
Parks took the case back to Montgomery where she started to form a defense for Taylor. Parks and her coalition formed the Alabama Committee for Equal Justice with the support of labor unions, African American organizations, and women's groups. Through this grassroots organizing Rosa Parks and others formed a "united front". Because of the organizing efforts of Rosa Parks and others, another trail occurred. However, the men were never charged.
Before Rosa Parks became a symbol for the Montgomery Boycott she was a principled organizer that protested against the ritualistic rape of Black women by white men. Similar to Black American journalist Ida B. Wells Barnett, Rosa Parks was part of legacy of Black women who challenged economic intimidation, sexual violence, and terror. For Rosa Parks, 1944 was a dress rehearsal for the civil rights movement and it is the movement that can show how far Black people in America have come and how far we need to go.
Who is Kamala Harris?
On the morning of August 11, 2020 former Vice President Joe Biden made a crucial decision and announced that California senator Kamala Harris would be his running mate. She went from being the District Attorney of San Francisco to a Democratic Party Presidential Candidate of the United States to the official Democratic Party candidate Vice President. This is the highest achievement that a Black Woman has accomplished within the electoral political sphere. In her memoir "The Truths We Hold" Kamala Harris outlines her own life in her own words, the ways she was conditioned, her principles, and her experiences in the world that made her who she is.
Who is Kamala Harris and why does she matter to so many Black people in the United States? She is tenacious, someone who does not look like her predecessor and she has been the first in the work that she has done. She is a brilliant and charismatic politician? Her first campaign set the stage for who she is as a politician. She ran on the premise of getting things done, and did so with grace. She won San Francisco's District Attorney office at the age of 38.
Turning back to the Vice-Presidential debate in early October 2020 with Mike Pence, Senator Harris's debate performance was the perfect illustration of her poise, and ability to sharply critique her opponents. This is made possible by her political stance and ability to collaborate with progressive politicians when needed. In 2019, she was ranked the most liberal person in the US Senate. Why so? She supports the Green New Deal and Medicare for All. She co-wrote the environmental bill with House of Representative Alexandria Ocasio-Cortez.
Black women's empowerment for the entire world to see
Unfortunately, Kamala has not fully been able to carry out some of the progressive elements of her campaign. Since her nomination she has spoken less about the Green New Deal or the ongoing class conflict that is impacting America. Unfortunately, she affirmed that Joe Biden would not ban fracking, the process of extracting natural gas, a method that has been criticized by environmentalists.
Black progressives have been critical of Kamala Harris for collaborating with the police and in some cases creating punitive legislation that disproportionately impacted Black people. When compared to the Black radical feminists such as Angela Davis – who ran for Vice President for the Community Party in 1980 – we are reminded that Black women progressives have won for Vice President of the United States in the past. At the same time, the legacy of the Combahee River Collective whose 1977 manifesto laid out an anti-capitalist and anti-imperialist praxis for Black women's liberation also shows a different political strategy. But more striking is the organizing efforts of a new generation of Black women – Alicia Garza, Patrice Cullors, and Opal Tometi – the founders of the Black Lives Matter movement and architects of a global movement. Compared to this Black radical tradition, Kamala Harris falls short.
In the meantime, Harris echoed praise of Black women who paved the way for her achievements at the Democratic Party National Convention in August 2020. She exalted a small section of Black American women who fought for racial and gender equity: Mary Church Terrell and Mary McLeod Bethune, Fannie Lou Hamer and Shirley Chisholm. For many Black Americans, Harris's speech embodied progress, and most importantly, Black women's empowerment for the entire world to see.
Addressing the systemic issues
What will it mean if Senator Harris becomes the Vice President of the United States? She asserted her support for a woman's right to have an abortion but turned questions about the Supreme Court fight into a conversation about protecting the Affordable Care Act, popularly known as Obamacare. But most pressing is the potential restructuring of the American public health system in the age of Covid-19. Now that Covid-19 has swept the United States, these contradictions can be even harder to sustain. The pandemic has laid bare the dark reality of the health inequalities in the United States, in particular in terms of access to testing and treatment, and revealed the inadequate measures adopted to protect essential workers. But the inequities don't stop there.
Abortion rights has become a contentious issue in the United States, with conservative Christians wanting to repeal Roe v. Wade, the United States Supreme Court ruling that laid out the constitutional right to an abortion. With the death of Ruth Bader Ginsburg in September 2020, the number of defenders of abortion on the Supreme Court rescinded. Black Americans disproportionately lack access to contraception and abortion. Anti-choice zealots want to make abortion illegal in the United States, and their efforts have been unflagging since the ascent of the 45th president of the United States.
The anti-abortion movement, aligned with Christian conservative groups and the Republican Party, has relied on scare tactics and racialized fear, and an arsenal of unsound claims, to make it difficult for people to access safe and affordable abortions in the United States. This strategy is not new but part of an ongoing culture war that is tied to racially motivated campaigns. One area that Senator Harris has is in her identity as a Black Indian American woman and the potential for her to do more for women's rights in the United States and more broadly.
The legacy we need
Black people in particular are facing financial burdens that make the decision a hard one to make. It might be more reason for adhering to racial justice and addressing the systemic issues with housing and police violence in the United States. Since 2007, the foreclosure crisis has displaced at least ten million people from more than four million homes across the United States of which black and Latinos have accounted for 70 percent of those foreclosures. In demographic terms, those ten million represent the population of the state Illinois. These are major structural concerns that will be difficult for one politician to bear, rather, it means think deeply about how to heal a nation that has been infected with bigotry and hate.
How do we make sense of a polarized nation that is dealing with one of the most contentious election cycles in recent history? We deserve more Black women in political office in the United States and beyond. Black women will best be served when we are respected not by one Black woman in political office but changing the social and material conditions that cause us harm. It means addressing the ongoing violence of Black women at a structural level and not just from a symbolic level. We must address all these racial and gender inequalities head on, rather than wishing them away. Kamala's candidacy is promising but it must also not only be her burden to bear alone. We need feminist and anti-racist coalitions to put pressure on the conservative elements that are currently in the executive, judicial, and legislative branches of the United States.
In August 2020, during a virtual conference with Black Girls Rock, Senator Kamala Devi Harris exclaimed, "There will be resistance to your ambition. There will be people who say to you, you are out of your lane. But don't let that burden you." This is the legacy we need, one that allows Black girls to dream, with ambition and without burden.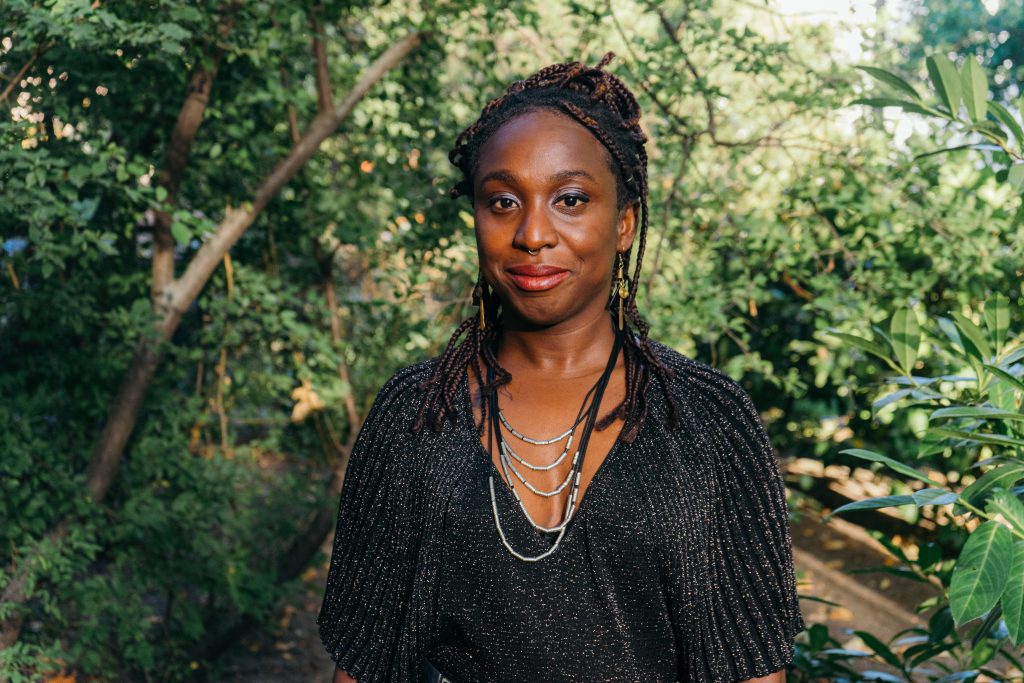 About the author:
Edna Bonhomme is a writer and historian of science living in Berlin, Germany. You can follow her on Twitter at @jacobinoire.


Picture: Gage Skidmore | Flickr |CC BY-SA 2.0 | No changes made.